Manual vs. Electric Roller Shutter: Which One is Best?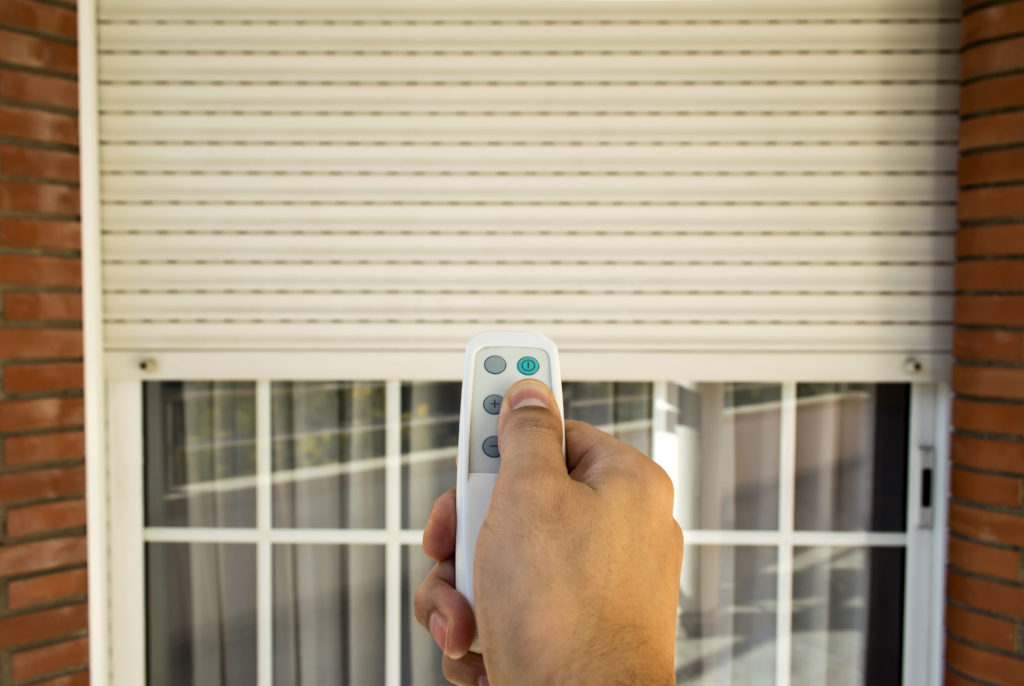 You want to get new Roller Shutters and you are not sure if an electric or manual works best for your situation? Let's quickly help you out.
In a previous article, we examined a long list of the pros, cons and top features of manual and electric Roller Shutters. Now, we will examine some of the conditions that necessitate choosing a manual or an electric Shutter. Let us get straight to business.
How the Shutters Work
Manual Shutters operate by being lifted up or pulled down by hand. Sometimes, you can get a crank to make the opening 'smoother'.
On the other hand, electric Shutters have a motor attached to them that does the heavy lifting and lowering for you. Electric Shutters can have an auto-lock and open feature, security keypad, fingerprint lock or remote-controlled lock.
If you choose electric Shutters, you will have to seriously consider a backup battery in case of a power outage. Electric Shutters sometimes have a hand crank in case of a backup battery.
When To Get A Manual Roller Shutter
For Shops, Store Fronts and Storage Facilities
If you are getting Roller Shutters for the home, you may want to favor an electric Roller Shutter. However, if you want one for your store, that you only open and close once per day, you can get a manual Shutter. The same thing applies to storage units because they don't need to be accessed daily.
Window Shutters
Windows can be made with manual Shutters because they are small in size and won't really take much power to open. This saves you from unnecessary costs.
When To Get An Electric Shutter
Disability or age
If you or any member of your household or office has a disability or is a senior citizen, please, don't stress them. Electric Shutters will ease their life while providing security for them and giving them access to regular parts of the building.
Size
This plays an important role because you might not realize you need a motor to lift your Shutters until you get there.
Small to medium size roller Shutter doors can be pushed by hand or cranked up fairly easily. However, large shutters are a different case. A fairly large roller Shutter door might be extremely difficult for even two or three adults to lift.
It is best to pay a slightly higher percentage of the costs to make your life easier. So, large industrial Shutters should almost always be electric.
Frequency of Use
If you are only going to be using your Shutters every few months, you might pass on the electrification of the Shutters.
However, if you're going to be using your Shutters every day, it's best to get electric Shutters to avoid killing your arms or the boredom that comes from lifting and lowering a gigantic sheet of metal.
A lot of heavily-trafficked areas with Roller Shutters in the household should be electric.
High Security Zone
If you are building a high security zone, electric shutters are some of the best doors you can get. They provide the same high security details of the manual Roller Shutter doors with some added security measures.
Electric Shutters can have fingerprint locks, and passcodes. This will be very good for your protection because there's no such thing as too much security.
Loading Bays and Ware Houses
If you need a door that opens quickly while providing security, well, electrified Roller Shutters will do it for you. As your truck is backing up, the door will open up in seconds in a blend of ease, speed and security.
Can I Convert Manual Roller Shutters to Electric?
Yes. Manual Shutters can be electrified to give you the benefits of having electric Shutters.
If you currently have manual Roller Shutters that you'd like to convert, you can reach out to us, The Roller Shutter People.
We will help give you the convenience of the electric Shutters mixed with the security of manual shutters at an affordable price.
Conclusion
When considering what to get between a manual Roller Shutter and an electric Roller Shutter, it really comes down to your preference, budget and convenience.
An electric Roller Shutter allows you more comfort, giving you ultimate access at the push of a button but it potentially requires more management and servicing overtime. Don't forget that however, you may add extra security layers.
On the other hand, a manual Roller Shutter is as classic as it gets, you enjoy the simplicity and cost effectiveness. However, you may find it the best option for a space that you occasionally make use of.
We can always help you choose right!
We offer the longest warranty, highest quality, durability, functionality, and lowest prices.
Click Here to Read More on our highest quality, highest durability, highest functionality, lowest prices, longest warranty Roller Shutters Right Now!
To Your Property's Success!
Roller Shutter People ~ We Roll for You ~
Location: St Marys NSW 2760
Phone: 0424 607 797.